GRP Water Tanks vs Steel Water Tanks
There are lots of ways of storing your water and keeping it cold and clean. There is a wide range of water storage tanks to choose from, all made from different materials that are excellent at a lot of different things.
When you are choosing a cold water storage tank then you need to make sure you know what is out there and what kind of cold water storage tank is right for you and your needs.
Two of the most common materials that you might come across when you are looking for cold water storage tanks are GRP water tanks and steel water tanks.
When making your decision you need to take all the benefits of both tanks into consideration and think which is better, GRP water tanks vs steel water tanks.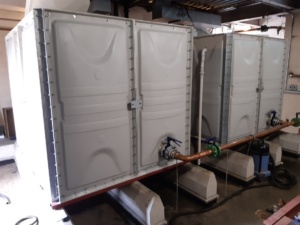 What Is A GRP Water Tank?
GRP stands for Glass Reinforced Plastic, or it is sometimes called Fibre Reinforced Polymer, or FRP. GRP is a type of strong sturdy plastic, and it has many benefits when it comes to storing cold water. Some of these benefits include:
1.      It Is Corrosion Resistant
GRP is one of the best materials you can use when it comes to protection against the weather and is incredibly resistant to both hot and cold weather.
As GRP waters tanks are made of reinforced plastic, they are highly resistant to corrosive materials and can withstand a lot of liquid and rainfall.
Other, metal cold water storage tanks, like tanks made from aluminium or steel, have very low corrosion resistance, and can easily start to rust and wear away after exposure to extreme weather.
2.      Great Weight To Strength Ratio
GRP has a great weight to strength ratio. The glass-reinforced plastic is a strong and sturdy material that can carry a large amount and withstand a lot of pressure without any serious damage. On top of this, it is also very light and easy to transport and manoeuvre, whereas other heavy-duty water storage tanks like steel can be very heavy or aluminium can be light, but not very strong.
3.       Water Tanks Last For A Long Time
GPR water tanks have a long life and can last up to around 25 years. This is because they are made of durable, non-corrosive materials that are designed to stand the test of time. With a GRP water storage tank, you can be sure that your cold water storage tank won't bevel or break after years of use.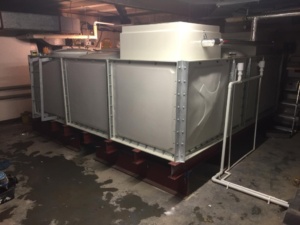 What Is a Steel Water Tank?
A steel cold water storage tank is made from steel a highly durable metal. Steel cold water storage tanks have a lot of great benefits when it comes to using them as your main source of water storage, here are some of the benefits:
1.      Steel Is An Incredibly Durable Material
Steel is one of the strongest possible materials you can have when it comes to cold water storage tanks. It is a good, strong, hardy material that can withstand great heat and extreme cold temperatures. It is very unlikely that it will crack or split, meaning you don't have to worry about putting too much pressure on the material.
Unlike materials like plastic, steel doesn't massively change shape or expand in heat, so you don't have to worry about the change in the structure creating strain or worsening any cracks or scuffs that might appear. Even if a slight scuff or nick does occur on the steel, the metal will not be affected by water or heat, so you do not have to worry about it warming.
2.      Steel Is Incredibly Hygienic
Steel water storage tanks are known for being incredibly hygienic and because of this a lot of care facilities like hospitals choose to use steel water tanks for their cold water storage. Because steel is so watertight, it is very unlikely that anything can get in to contaminate it.
3.      Steel Is An Eco-Friendly Alternative
Unlike plastic, steel can be recycled and used again so by using a steel cold water storage tank you are helping save the planet. It's important that we try and focus on sustainability and using a steel cold water storage tank is a great way to do this.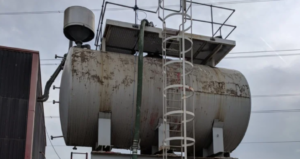 Get In Touch
If you have any questions about cold water storage tanks or the services we offer, don't hesitate to get in touch. You can call us on 01943 872311 or email us at info@coldwaterstorage.co.uk.