Cold Water Storage: About Us
Here at Cold Water Storage, we specialise in the repair and replacement of cold water tanks. We are proud to offer a range of bespoke cold water tank services, tailored to a variety of water management systems across countless industries.
Based in Leeds, the Cold Water Storage team services the whole of the UK. Our expert knowledge of water systems, high-spec products and equipment and excellent customer reputation position us as leaders in our industry.
In this blog, we are going to outline everything you need to know about Cold Water Storage, so you can be confident in choosing us when you encounter a water management system problem.
Our Experience
Let's start with our experience – because we have so much of it! The Cold Water Storage team has a collective 30 YEARS experience in the water treatment and Legionella industries.
From our project managers to our tank engineers, the Cold Water Storage team have extensive knowledge and experience.
Over the years, we have utilised our experience and knowledge to continuously refine and improve our service. This allows us to provide our customers with the most professional, cost-effective and high spec solution for their water management systems.
Better yet, our lengthy experience and innovative technology enable us to work with some of the UK's largest firms to deliver sustainable water systems to their clients and sites.
Our Services
At Cold Water Storage, our core services include:
We carry out thorough risk assessments of a cold water tank before providing the client with several options that will ensure water hygiene and legionella requirements are compliant with ACOP L8 Legislation.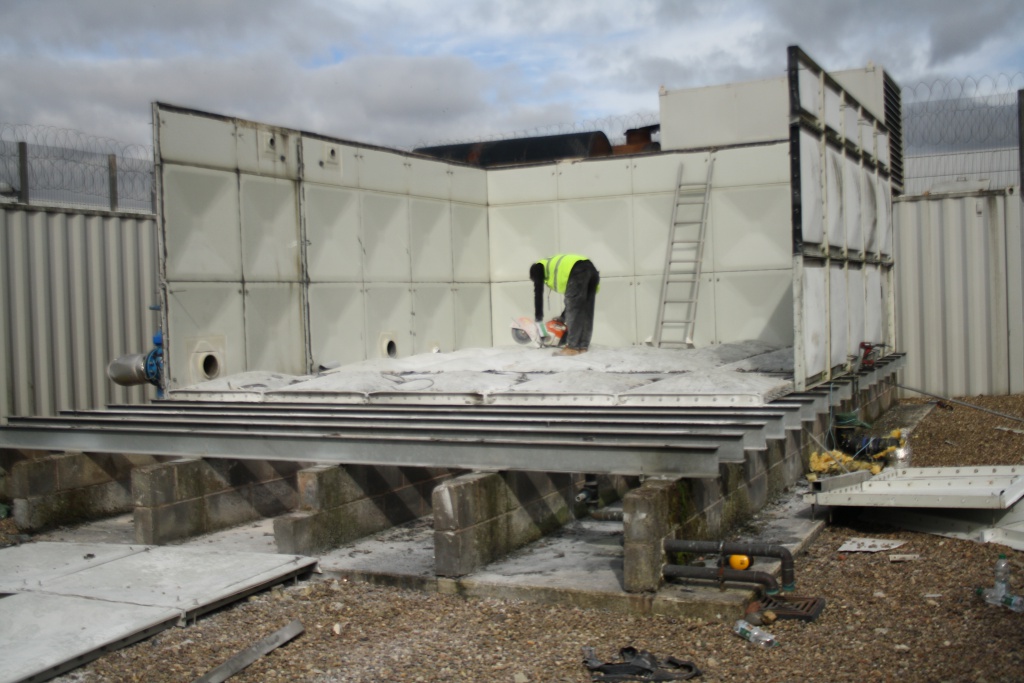 Our team fully manage the project to make sure that every step of the process is carried out to the highest of standards. We always provide an estimation of the length of the project and are proud to have a very efficient turnaround.
Plus, we guarantee that your business or building will not be without water during the process. Even if are removing your cold water tank to replace it with a new one, we will set up a temporary water system to ensure continuity of water supply.
Prioritising Affordability
No matter what problem you have with a water tank, Cold Water Storage will always aim to offer a cost-effective solution. Unlike other water treatment specialists, we will never recommend a service if it is not necessary.
For example, if your cold water tank was damaged, we would not expect you to invest in the installation of a brand new GRP water tank if we believed your existing tank could be repaired. After being professionally repaired and relined, your existing tank will be good for another ten years!
Where possible, we will always try the most cost-effective solution first.
Putting The Customer First
Aside from offering an affordable service, Cold Water Storage always aims to go above and beyond for our clients. Our team works closely with each client to build a positive relationship. This enables us to fully understand the needs of the client and therefore provide a service that is tailormade to those needs.
Here's a review from an existing Cold Water Storage customer:
"Being a company that specialises in Legionella Risk Assessment and Management, we needed a company that specialised in their field. Cold Water Storage certainly do just that! They are worthy of a 5 star rating following the recent service our client received." – Andy Hunt.
Get In Touch
If you have a problem with your cold water tank, you can rely on Cold Water Storage. For queries or to arrange a survey with one of our experts, please get in touch.
We're always ready to talk through any issues you have. Call us direct at 0113 229 5062 or send us an email at info@coldwaterstorage.co.uk. Alternatively, you can download our brochure here.